Manufacturing, Constructing, Delivering Homes, Garages, & Additions
GBI-Avis has been manufacturing and delivering customized modular homes, garages, and additions for over 35 years.
The philosophy of providing a superior product with exceptional customer service has been building our exceptional reputation for decades. From building customized modular homes and panels in our manufacturing facility to employing a staff of skilled trades people and utilizing our own equipment we control every aspect of the construction process to insure our customers receive the highest quality product on time. But there is more to building a home, garage or addition than putting up the structure. Necessary pre-construction tasks can be daunting. That is why we offer complete site packages that will handle everything. Be sure to view our extensive services available.
GBI Avis is a family owned and operated local business. The employees are highly skilled craftsmen, a number of whom measure their tenure with us in decades not years. The entire staff takes great pride in their work and is committed to delivering the highest level of customer service.
Learn More About GBI-Avis and Modular Homes in New England.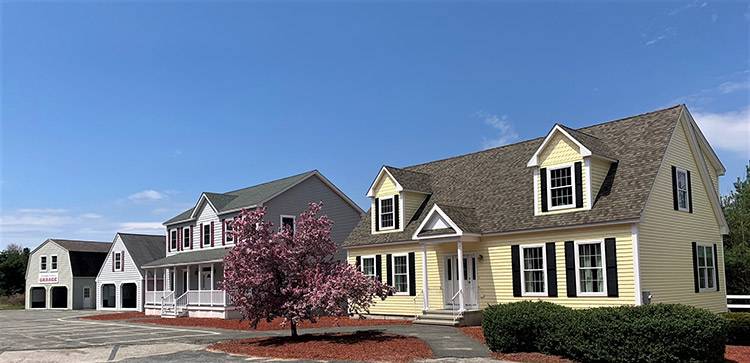 Model Home Showcase
These modular model homes and garages are located just 30 Minutes from Worcester or Providence and a short drive from Boston and Hartford. We have the largest display of model homes and garages in New England!
138 Main St. (Rt 16), Douglas, MA
Hours: Our Model Homes & Garages are open 7 days a week! Weekdays 10AM to 6PM and Weekends 10AM to 4PM and by appointment anytime.